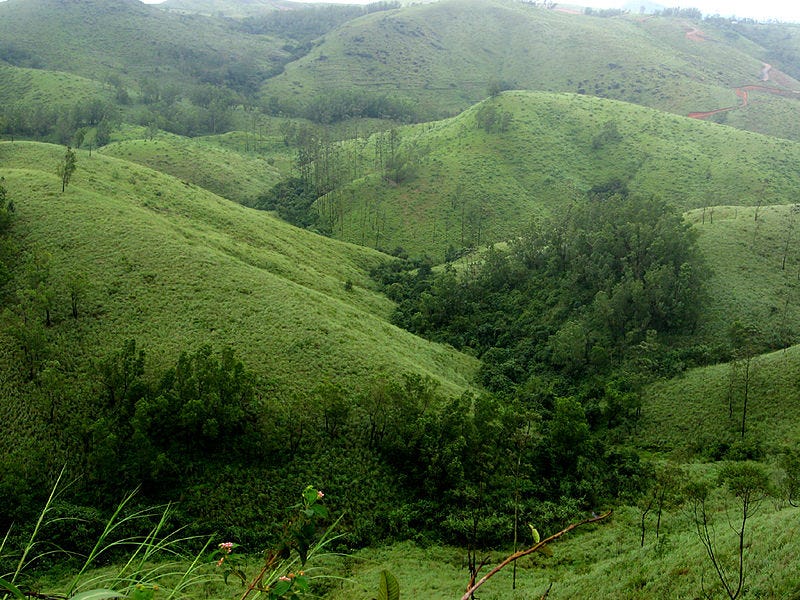 God's own Country has been blessed with some destinations that attract the global tourists. backwaters, commercial cities, hamlets, hill stations, account for the geographical diversity. Rich culture and heritage attract nature lovers from all over the world. Kerala is the best destination for family vacations, romantic getaways and honeymoons, it has the bounty of beauty and engaging activities. Let us a list of best places in Kerala to visit, make this s part of your travel plan.
Gorgeous And Best Places To Visit In Kerala
Vagamon that offers solitudes!
The enchanting hill station called Vagamon is hidden from all the bustling and
hurries of the life. This place is adorned by meadows, gardens, dales, tea plantations, valleys etc. Vagamon has attained its place among the best places to visit in Kerala. At Vagamon you can see Thangal hill, Kurisumala, Pine Forest, Barren hills, Pattumala Church, Vagamon Lake, Maramala waterfalls that make it unique.
Gem Of Kerala - Idukki
If you need relaxation and rejuvenation then plan a trip to Idukki. Idukki is nestled amidst hills, forests. This place attracts the fellow travellers with its stunning natural aura and attractions. Idukki is one of the best places in Kerala that is perfect for treks, walks, bird watching that is being surrounded by tea and spice plantations.
Canal Cruise in Munroe Island
Munroe island is popular for canal cruise in Kerala that is perched at the confluence of Ashtamudi lake and Kallada river. This place is named after Colonel Munroe that showcases landscapes of Kerala with coconut plantations, canals, lagoons and mangrove forests. Munroe Island is also well known for boat race held during September. District Tourism Promotion Council is responsible for Canal cruise of Munroe Island.
Golden Peak Ponmudi
Ponmudi is best for families, friends that offer a view that insist rivals in the state. Shrouded slopes in mist fill with a feeling of wonder and amazement. You can see the large amount of flora and fauna that include flowers, orchids and butterflies. Temperature over here remains constant. On the way, you can see the Kallar river that flows parallel to the road in the opposite direction. Trekking and camping are available who are interested in exploring this natural wonder on foot. Treehouse view tower is another great place that needs to be visited.
Vayalada
Vayalada is a beautiful peak in Kozhikode and is known as Malabar's gave that is situated at the height of 567m above the sea level. The main attraction of Vayalads is the view from its top. From the top, we can see the green land surrounded by water. You will also get the refreshing feel to minds with the view of Kakkayam dam reservoir. Mullanpara viewpoint gives you the natural treatment. Along with this view, Vayalada gives you an Offroading and trekking experience.
Hope you got an idea regarding the best places to visit in Kerala that will make you feel enlightened and energetic. Make Our Moments is the best travel partner that offers best tour packages.